Uncooked breaded seasoned cutlettes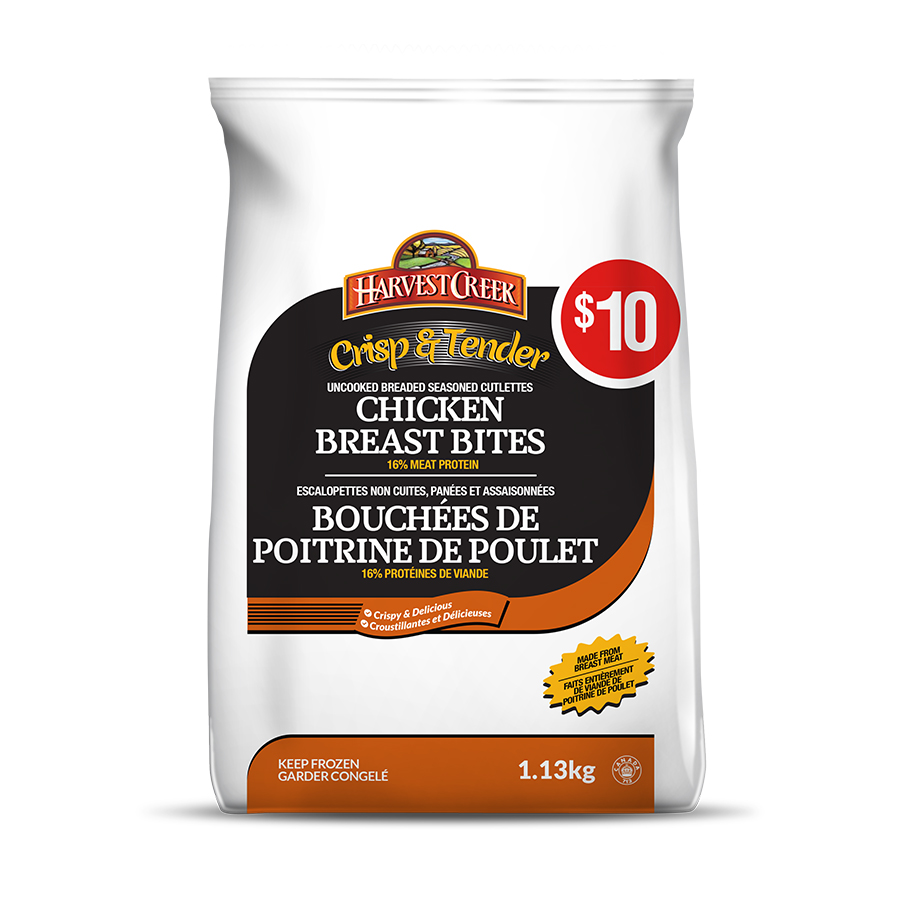 Chicken breast, water, toasted wheat crumbs with spices, wheat flour, salt, potassium chloride,corn starch, soy protein, canola and/or soya oil, modified cellulose, baking powder, sodium phosphate, spices, palm oil shortening, high oleic sunflower oil, colour.
Contains: wheat, soy
May Contain: egg
Conventional oven:
Preheat oven to 400°F (205°C). Place frozen product, single layer on a baking tray and bake for 20 min, flipping at 12 min.
Deep fry:
Deep Fry at 350°F (177°C) for 6 – 7 min.
This product must be fully cooked before serving. Cook from a frozen state until a minimum internal temperature of 165°F (74°C) is reached.
After use, refrigerate leftovers immediately.