SEASONED BONELESS SKINLESS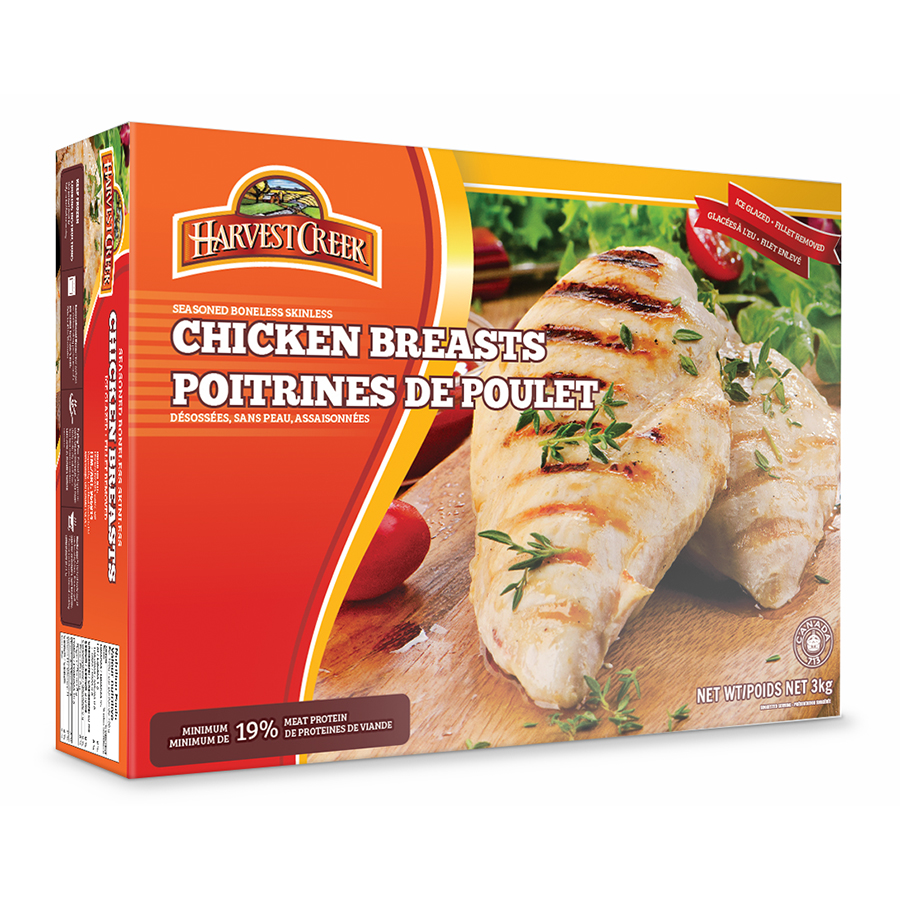 Chicken breasts, water, salt
This product must be fully cooked before serving.
Conventional Oven:
Place portions on shallow baking pan in centre of a pre-heated 400°F/205°C oven. Bake for 45 to 50 minutes.
Frying Pan:
Preheat frying pan on stove. Grease frying pan. Place frozen chicken directly into it. Cover. Turn heat down to medium. Cook 30 to 35 minutes, turning over once.

Barbeque*:
Preheat barbeque at medium-high heat. Place on grill. Bake for 30 minutes. Turn frequently. * Ensure a minimum internal cooking temperature of 71°C.