UNCOOKED BREADED CUTLETTES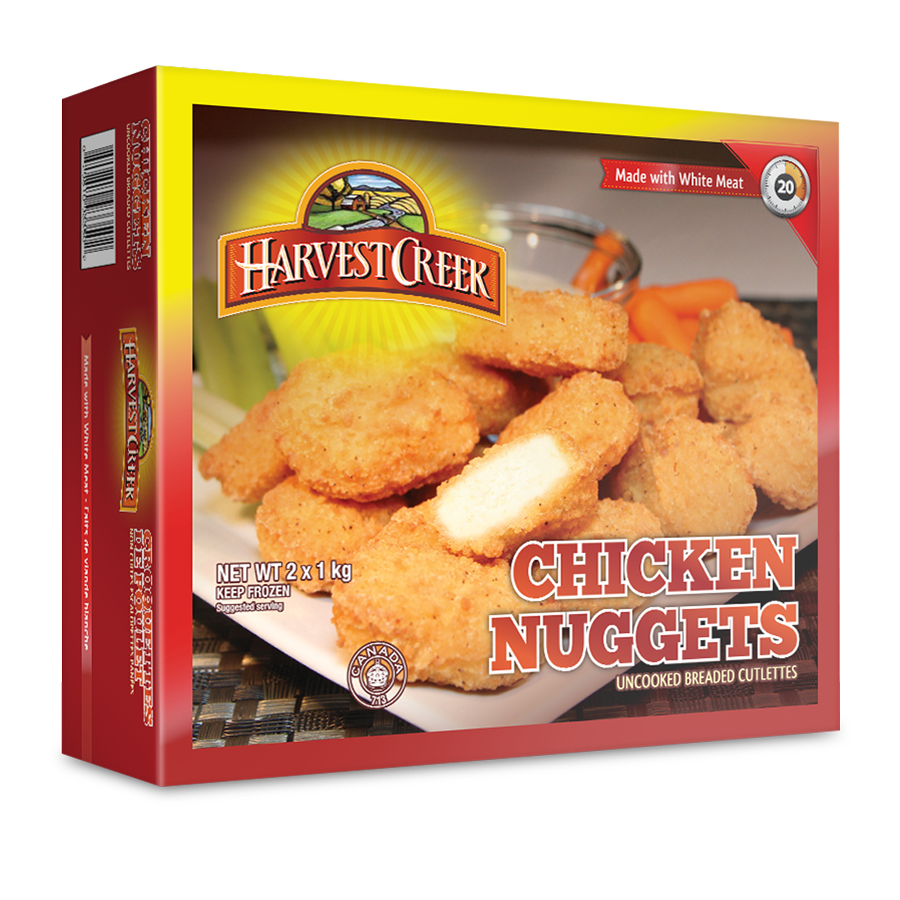 Chicken white meat, water, chicken skin, soy protein, salt, glucose, dextrose, spices, sodium phosphate. In a coating of: toasted wheat crumbs with spices [wheat flour, baking powder, vegetable oil shortening (soybean), salt, dextrose, yeast, spices], wheat gluten, toasted wheat crumbs, whole grain wheat flour, dried egg whites (baker's yeast and citric acid), modified milk ingredients, high oleic sunflower oil (mfg aid), yellow corn flour, corn starch, guar gum. Browned in canola and/or soya oil
Contains: egg, milk, wheat, soya
Cook from a frozen state thoroughly to achieve a minimum internal temperature of 74°C (165°F) as verified with an accurate food thermometer.
Cooking times vary between appliances, suggested cooking instructions below.
Conventional Oven:
Preheat Oven to 205°C (400°F). Place frozen product single layer on a baking tray and bake for 20 minutes, flipping over halfway through.
Deep Fry:
Deep fry at 177°C (350° F) for 4 to 5 minutes.