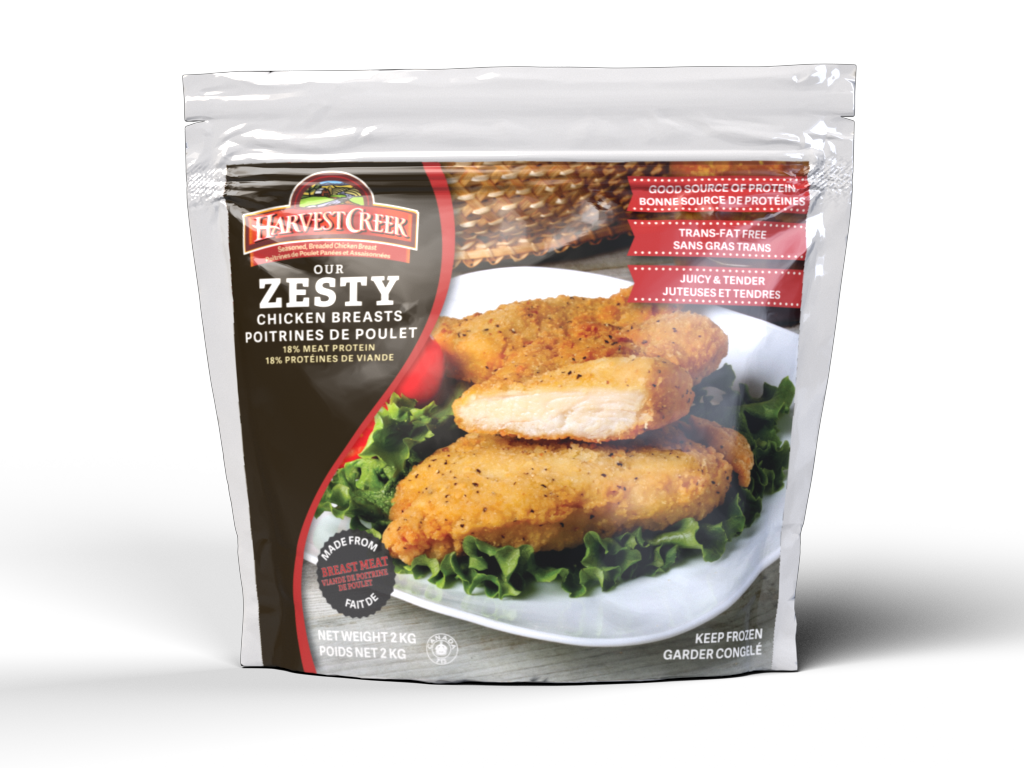 Chicken Breasts, Water, Toasted Wheat Crumbs With Spice, Salt, Wheat Flour, Yellow Corn Flour, Potato Starch, Canola And/Or Soya Oil, Flavour, Potassium Chloride, Spices, Spice Extracts, Dextrose, Xanthan Gum, High Monounsaturated Vegetable Oil (Canola &/Or Soybean &/Or Sunflower Seed). 
Contains: Wheat. 
This product must be fully cooked before serving.  Cook from a frozen state until a minimum internal temperature of 165ºf (74ºc) is reached.
Microwave is not recommended. Individual appliances vary, these are guidelines only. Handling instructions: Do not refreeze after thawing. AFTER USE, REFRIGERATE LEFTOVERS IMMEDIATELY.
Conventional Oven
Preheat oven to 400°F (205°C). Place frozen product, single layer on a baking tray and bake for 30 min, flipping at 15 min.
Deep Fry
Deep Fry at 350°F (177°C) for 6 – 7 min.