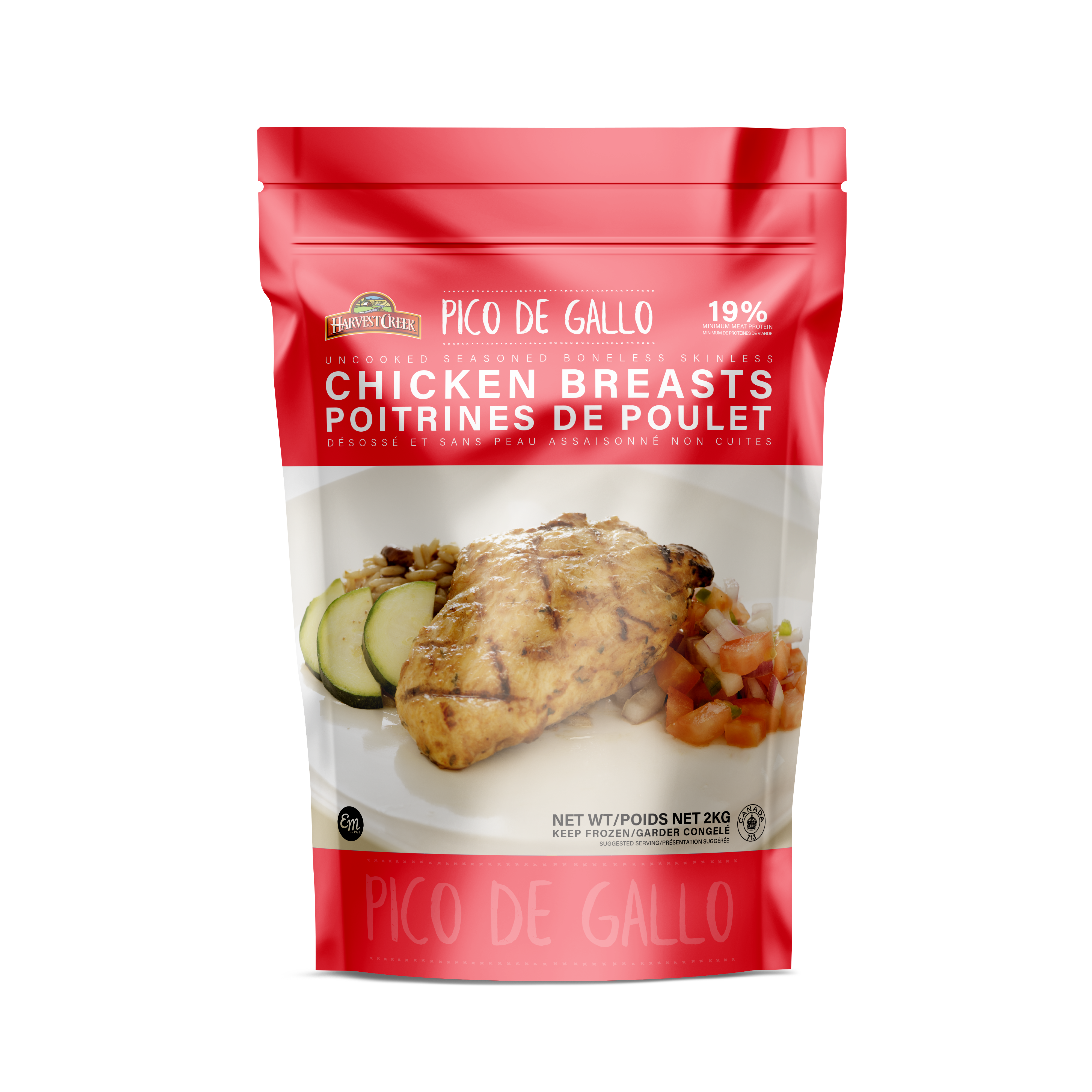 Ingredients: Chicken, Water, Salt, Flavouring, Potato Starch, Tomato Powder, Sugar, Onion Powder, Spices, Jalapeno Pepper Powder, Garlic Powder, Corn Maltodextrin, Spice Extractives, Yeast Extracts, Lime Juice Solids, Silicon Dioxide, Dehydrated Parsley.
May Contain: Egg, Wheat, Soy and Milk.
Conventional Oven:
Place portions on shallow baking pan in centre of a pre-heated 400°F/205°C oven. Bake for 45 to 50 minutes.
Frying Pan:
Preheat frying pan on stove. Grease frying pan. Place frozen chicken directly into it. Cover. Turn heat down to medium. Cook 30 to 35 minutes, turning over once.
Barbeque*:
Preheat barbeque at medium-high heat. Place on grill. Bake for 30 minutes. Turn frequently.
* Ensure a minimum internal cooking temperature of 165°F (74°C).